Subscribe
News archive: July 2010
Two new brush sets
Time for updates now that everything is more or less running smoothly! Still need to fix broken downloads around though, but you shouldn't get any weird errors around the site now. I've added two new brush sets:
Rhapsody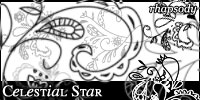 These are the brushes I used to make this layout. I know it's been here for a long time, but I never actually added the brushes to the site. Their sizes range from 300 pixels to 50 pixels, suitable for icons.
Pencil Strokes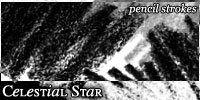 Though I know there are many like these around, I like to have my own, and I use this kind of brushes a lot. Brushes are around 600-300 pixels size, suitable for web layouts and graphics. The crontab is now working properly, had to do a little trick because it woulnd't update and kept adding avatars every half an hour (grrr). I've already approved renders and avatars, being the avatar approval list clear! still need to get through the old render submissions to clear it too. Anyways, I think that's all. Hope you enjoy the new additions!
Many fixes done already
Just wanted to add an update on what's been fixed already. If you're following us on
Twitter
you may already know though! There has been some trouble with series for a long while: some graphics had series that didn't exist and thus they weren't even showing. I've finished fixing that and now we have even more graphics! 253 avatars, 21 renders and 83 layouts were rescued. I've also added a page to modify avatar and render series. It works only for me now but it will work for their designers soon too: you will be able to modify your own but not other's. Many page errors were fixed around, that includes: layout comments, user profile, login, avatar and render submission forms (and moderation!), wordpress themes, aardvark topsites skins, smf themes... The patterns page was also remade to just download 1 pattern at a time instead of a set. How do you like it compared to before? And last but not least, I've fixed many broken images and download. This is still not finished but the number of broken images is going down. Still need to fix the forum too. Phew! I probably have forgotten some things. Anyways, I already have some new resources I will add soon, so wait for the updates.
Yes... back from the dead!!
Hello everyone, I know I haven't updated for a long long while... and I'm aware that things aren't exactly working good around the site but I'm fixing it at the moment. The forum is also flooded with spam, so it will be on maintenance mode meanwhile. It WILL take some time and though the changes won't be very noticeable, things will be working much better during this time. I won't be updating at every single change I make: I made a list on what needs to be changed and I must say it's actually very long. If you'd like to know the progress or just like the site (yay!) you may follow us on Twitter (
http://twitter.com/celestial_s
) or add a Like to our Facebook page (
http://www.facebook.com/pages/Celestial-Star/101355183252698
). This is actually exciting! can't wait to update, but as I said things need to be fixed first!